Disclaimer
When using My Canadian Pharmacy website you agree with the following terms and conditions.
General Risk Warning
These pages contain information about products and services of My Canadian Pharmacy. All materials available on the website are presented for informational purposes only.
This website is available worldwide, but information refers to My Canadian Pharmacy and does not concern any other country. All clients will communicate directly with My Canadian Pharmacy, therefore, be guided by Canada laws.

No Applications, No Guarantees
My Canadian Pharmacy makes all reasonable effort to ensure getting information from reliable sources, however, all materials available on the website are established «as they are» without any warranties. My Canadian Pharmacy makes no statements (either direct or implied) regarding accuracy, completeness or relevance of information or opinions presented on the website.
Information contained on My Canadian Pharmacy website is regularly checked and updated by My Canadian Pharmacy employees. However, data and information when placed on My Canadian Pharmacy website may be changed. Thus, My Canadian Pharmacy does not assume any responsibility and makes no guarantee to subscribers, customers, partners, suppliers or third parties in respect of relevance, accuracy and completeness of information presented on My Canadian Pharmacy website, as well as on websites access to which can be obtained via hyperlinks.
My Canadian Pharmacy reserves the right at any time to change information presented in this way without notice.
Responsibility Denial
All information on this website is intended only for personal use. Administration reserves the right to make changes in texts, and texts may contain errors. We are doing everything possible so that information on this website was as complete and accurate as possible.
My Canadian Pharmacy accepts no responsibility or liability for website content, regardless of whether link from this website is changed or not, as well as consequences that may occur from use of information from such website. Using this website does not make you My Canadian Pharmacy client, so no legal or private body, associated with My Canadian Pharmacy, does not have any obligation to you, and bares no responsibility for your use of materials on this website.
My Canadian Pharmacy assumes no responsibility for any damage that may be caused in any way by use, incompleteness or incorrectness of information presented on this website.
Privacy Policy
You can visit this website without giving any personal information. However, there may be situations when we may request your personal data. We always try to inform you in advance, before asking personal information via Internet. Our website collects information about visitors using Google Analytics, which records information only about visitor service provider and address of webpage from which a visitor came to our website. The results are only used for statistics and in any case will not be shared with third parties.
The collected data including personal information will not be sold or supplied to third parties. An exception may be special circumstances, for example, when law requires to disclose information that we have. You can always make a request to delete your information from our database. You can learn more about privacy policy on My Canadian Pharmacy website.
Availability
Information and recommendations on this website are subject to change without notice or notification. We do our best for website, but do not assume any responsibility for any consequences that may arise in connection with (temporary) termination of website functioning.
Local Regulatory Restrictions
My Canadian Pharmacy website is available worldwide. However, information provided on our website is intended for use on territory of countries where such use does not violate local laws. Products and services displayed on this website are not intended for persons residing or staying in a country where such services disagree with local regulations. Responsibility for implementation of local laws rests solely on person using or planning to use these services.
Using the Website
My Canadian Pharmacy, including directors, managers, employees or agents shall not be liable for any loss or damage arising out of your access, or inability to access this website, or from using information hereon. My Canadian Pharmacy disclaims any liability for any direct, indirect, incidental, punitive or other damages, lost opportunities, or any other loss or damage. This responsibility limitation applies, without exception, also to viruses that can damage your computer.
Third Party Services
Companies and individuals, who are not part of My Canadian Pharmacy team, can advertise their products and services on My Canadian Pharmacy website through links and banners. My Canadian Pharmacy will have no liability and does not assume any obligation, either directly or indirectly, for services offered by individuals or companies through these links or banners. Making a decision based on such information or offers, you act solely at your own risk.
Copyright Rights
Materials, elements and works of authorship contained on My Canadian Pharmacy website, including, without exception, design, texts and images (unless indicated otherwise), are owned by My Canadian Pharmacy and may not be copied, reproduced, transmitted, distributed, used, rented, sublicensed, modified, stored for later use, in whole or in part in any form without My Canadian Pharmacy written consent.
For webpages that do not mention third parties rights, the following rules apply: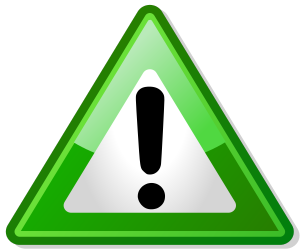 reproduction, transfer, modification, link to a website or other use of My Canadian Pharmacy website in public or commercial purposes without the My Canadian Pharmacy prior written consent is prohibited;
printing and storing a single copy for personal use, in condition of keeping all copyright and ownership notices are allowed;
information dissemination to third parties is prohibited, however, quoting views and information, presented on My Canadian Pharmacy website, while maintaining clear links and pointers to My Canadian Pharmacy website, as well as disclaimer contained on https://mycanadianpharmacystore.com/ website, is allowed;
any other use of My Canadian Pharmacy website and / or its contents, except for listed above, is not allowed and cannot be considered permissible on basis of this text, without My Canadian Pharmacy prior written consent.
If you have questions relating copyright regarding My Canadian Pharmacy website, please send us a request on support@mycanadianpharmacystore.com.
Disputes
All disputes arising in connection with My Canadian Pharmacy website are to be settled within district court exclusive jurisdiction in accordance with Canadian laws.