Shipping Policy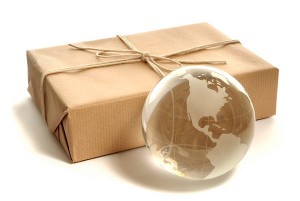 My Canadian Pharmacy carries out safe and affordable international orders delivery. All orders are processed and sent by our reliable, licensed and trust-worthy pharmacy right to your door.
All orders are made via our website are packed in an opaque material so that nobody could see what is hidden inside. All this is done for your anonymity – our pharmacy has a very strict confidentiality policy for our clients' comfort and protection.Your parcel will contain:
ordered items;
prescription list;
receipt;
instructions for use.
Shipping Conditions
Average time limits for your order to arrive are 8 – 21 days. Delivery time depends on the method you chose:
Courier (EMS) – 8 – 14 days;
Regular Airmail – 10 – 21 days.
As soon as your payment is successfully completed, we immediately send a confirmation e-mail and one more e-mail after your order has been dispatched, containing information about order tracking, order details and our customer support service link, in case you decide to track your order status and location.
At present moment, we cooperate with two most reliable shipping services:
Regular Airmail, which imposes no regional restrictions.
This service is considerably cheaper and reliable. However, this delivery method takes a lot of time – 10 – 21 days – for an order to reach your residence. Another inconvenience of this shipping option is that although orders are trackable, such information is available only after delivery is performed. This allows us to make sure that your order was successfully delivered, but does not allow to get any real-time details.
Express Courier (EMS), for US customers only.
EMS is much faster than Regular Airmail and allows to track your order location details on USPS website. With Express Courier your order will be delivered to your door in a period of 8 – 14 days. Tracking information is available after your order is departed and is constantly updated throughout the whole delivery.
*NB: delivery is performed during working days only.
Please keep e-mail with order details (shipping receipt) and if it happens that your order did not arrive within three weeks, reply to this e-mail or contact our support team – support@mycanadianpharmacystore.com – and our assistants will immediately take all possible measures to clarify and solve the problem.
Please get acquainted with all shipping rates and conditions we provide for particular products on checkout page while making an order. In case notice any shipping policy violations, we ask you to inform us via e-mail.