Privacy Policy
Principles of Personal Data Protection
My Canadian Pharmacy is very serious about personal data safety. The following principles are at the heart of our approach to personal data protection:
We appreciate the trust you provide us by giving access to your personal information. We will always use your personal data is honest and trustworthy ways.
We will provide clear information about how we use your personal data. For you must always be aware of what information we collect, what we do with it, with whom we share it, and who to contact if you have any questions.
We will take all necessary measures to protect personal data against unauthorized use and to ensure their safe storage.
We will comply with all current laws and regulations about personal data protection and will cooperate with government agencies responsible for personal data protection. In case of data protection legislation absence, we will act in accordance with generally accepted principles of data protection.

Privacy Policy
This privacy policy explains the type of personal information we collect, how we use, disclose and protect it.
How Privacy Policy is Used in our Company
The privacy policy is applied to personal data collected in connection with services that we offer. This information includes data collected as part of marketing campaigns, discounts and offers, as well as through our website.
This privacy policy is also applied to My Canadian Pharmacy target information, including advertisements for products and services this pharmacy offers, that we may provide you with on our website based on your information about website use (as defined below). We encourage you to read the privacy policy before using our websites.
This privacy policy is an integral part of rules and conditions for My Canadian Pharmacy service use. For more information about protecting your personal data go to Contact Us section.
Your Consent
Using this website, you hereby give your consent to collection, use and disclosure of your personal data in accordance with this privacy policy. If you do not consent to collection, use and disclosure of your personal information in this manner, please do not use website or provide your personal information in some other way.
The site administration will collect, use and disclose of your personal data only if these actions are honest and legitimate. In most cases, we will ask for your consent directly, but in some cases, we can make a conclusion that you agree on basis of your actions and behavior. We may ask you to provide additional consent to use your personal data for purposes for which this privacy policy is not applicable. You do not have to agree, but if you choose not to give your consent, your participation in certain activities may be limited. If you give your additional consent, its terms will prevail in the case when they disagree with terms of this privacy policy.
However, please take into account that we can carry out processing of your personal data without your consent if we have legitimate reasons, provided that such use does not lead to impairment of your rights, freedoms and interests. Any such use must comply with above principles of personal data protection.
What Information We Collect
In this privacy policy «personal information» concept means information or part of the information that allows to identify you. Usually, it includes name, address, nickname, photo, e-mail address and phone number, but can also include other information such as IP-address, shopping habits, information about your lifestyle, hobbies and interests. We may collect personal information about you from various sources, including:
information, you provide us with directly;
information, occurring automatically;
information, obtained from other sources;
online advertising.
How We Use Your Personal Information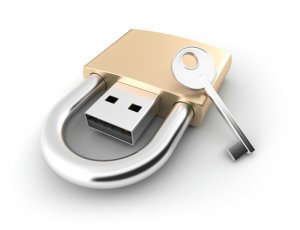 We may use your personal information to:
improve our products and service quality;
contact you about products and services that may be interesting to you, provided that you have consented to this or previously sent us to request about product or service and we need to contact you during the period established by current law;
provide you with products and services in accordance with your request.
Mobile Communications
We can provide service through which you can receive text or other types of messages from Canadian Pharmacy, for example, SMS (short message), MMS (multimedia messages), or EMS (enhanced message), on wireless and mobile devices («Mobile Messaging»). If you subscribe to one of our mailing services, you consent to receive such messages on the address or mobile number that you provide for this purpose (as long as you do not choose to opt out receiving such messages).
You should be aware that standard mobile operator tariffs are also applied to these messages, and you can change your mind at any time. If your account is charged, you agree that we can get from you and provide your operator with payment information. You acknowledge that you are the owner or lawful user of wireless device used for mailing and that you have the right to approve additional costs. In addition to certain age restrictions and any other terms of mobile messaging, we may require registration of personal information such as your name, message text, wireless device address or mobile phone number. We will use obtained information in accordance with this privacy policy. Please note that your wireless carrier and other service providers may also collect data about your use of the wireless device, and their activities are regulated by their own policies.
With Whom We Share Your Personal Information
My Canadian Pharmacy is one of the world's leading companies for selling pharmaceutical products and services, offering its products all over the world. As a global company, the site administration may disclose your personal data to trusted third parties located outside your residence country so that they could process information on our behalf.
If we provide your personal data to the trusted third party, we will make every effort to ensure that they provide secure storage of your data, take all reasonable steps to protect your data from unauthorized use and use them only in accordance with our instructions, this privacy policy and current laws about personal data.
We may also share your personal information with third parties, organizations or individuals if we believe this information disclosure is necessary for legal reasons.
It is not possible to list all the countries where personal data is processed and stored, because these countries often change depending on operational requirements. In case you have any questions, comments or concerns about how we process your personal data, please contact our support team via e-mail support@mycanadianpharmacystore.com.
The site administration does not sell personal information to anyone other than organizations to whom we transfer all or part of our business (such as our brand sale), or in connection with a merger, consolidation, change in management, reorganization or liquidation of all or part of our business.
Personal Data Transfer
We may share your personal information on servers located outside your country, or subsidiaries and other trusted parties located in other countries, for their processing on our behalf. Using My Canadian Pharmacy website or submitting personal information in any other way, you consent to these actions in accordance with terms of this privacy policy and current laws and regulations about data protection.
You must remember that many countries do not provide such legal protection of personal information, which you can use in your country. Being in another country, your personal data may be made available to courts, law enforcement and national security authorities of the country in accordance with laws of that country. Upon receipt of the request for such access by law enforcement agencies, we commit ourselves to that person who carries out processing of your personal data outside your country will take measures to protect them and will process them in accordance with the instructions given.
Personal Data Protection
We take all reasonable precautions for your personal data safety and demand the same from third parties that analyze or process your personal data to us. Access to your personal data is limited in order to prevent unauthorized actions, modifications or misuse and is only permitted for our employees and agents on basis of professional needs.
Your Rights Regarding Personal Data
If you have any questions, comments or concerns about how we process your personal information, you can contact us via e-mail on My Canadian Pharmacy website. Your inquiry will be forwarded to appropriate this pharmacy division.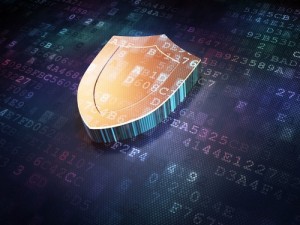 You have the right to tell us if you:
do not want to receive communications from us in future;
would like to receive a copy of your personal data stored in our archive;
would like to correct, update or remove your personal data from our archive;
want to report any unauthorized use of your personal data.
In order to assist in processing your request, please provide your full name and location.
Changes in Privacy Policy
From time to time we may update this privacy policy by posting its updated version on our website. We will notify you of any change in advance. We urge you to frequently visit our resources to be aware of how we use your personal information.
Other Conditions about Personal Data
In addition to this privacy policy, there may be conducted special campaigns and promotions, which will be subject to additional terms and conditions for personal data. We recommend you familiarize yourself with above additional terms or conditions before taking part in any such campaign or promotion, as in case of your participation, you will be obliged to comply with them. Information about any additional terms or conditions will be posted and available for you.